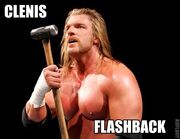 What is the only thing every member of D-X had to job to? What can be painted green and resemble a stalk of broccoli? What could a midget use as a speedbag? What is the perfect punchline for any joke? What will give you nightmares while simultaneously making your pants fit kind of funny?
The Clenis
[
]
The clenis is Chyna's clitoris, presumably enlarged by years of steroid use. It is one of the only things Triple H ever jobbed to. The clenis was the first thing that tore X-Pac's anus. The clenis is legend.
Clenis Appearances
[
]
The Clenis first appeared in the porngraphic flim "One Night In Chyna", in which it attacked X-Pac. It made further appearances in Another Night In Chyna, Backdoor to Chyna, Chyna is Queen of the Ring, Avengers XXX: A Porn Parody, and She Hulk XXX: A Porn Parody.
On 12/9/2013, the Clenis also made its first appearance on WWE Monday Night Raw since 2001 thanks to FARKer Supercampion. The appearance of the Clenis sooon led to the abduction and possible rape and torture of both Supercampion and his sidekick, my lip balm addiction. We of the fWc hope they're okay, but they may have been made to face the clenis for their actions, in which case we will honor their memories with a meme of some sort.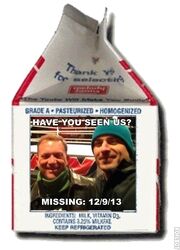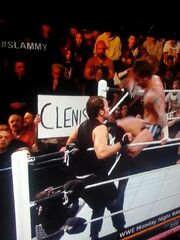 This article is a stub, unlike the clenis. The clenis is mighty... fear its wrath.