Dougie AXP (Real name: Douglas Axpowitz) is a longtime FARK wrestling thread poster, and holds the distinction of being the inaugural Gredunza champion. Dougie initially won the belt in a FARK thread about Rio De Janeiro, and first defended it in the Summerslam 2011 Thread.
Gredunza wins
[
]
Douglas is a 6-time Gredunza champion. His first defense after winning the belt in a FARK thread about Rio de Janeiro was in the 8/29/2011 Summerslam 2011 thread. He successfully defended the belt the next night, before finally losing it to FirstNationalBastard in the next week's RAW thread. His other wins came on 10/23/2011, 1/29/2012, 6/4/2012, and 6/6/2013. Dougie also holds the distinction of being the 1,004th poster in the Lawler is RAW thread on 9/10/2012, but decided he just didn't have the heart to accept a Gredunza on such a solemn occasion.
Involvement with ShiningWizard
[
]
Mr. Axpowitz has recently developed a strange affinity for ShiningWizard, going so far as to call her "Shizzle Wizzle", and offering her candy that looks strangely like roofies and asking her whether the rag he is holding smells like chloroform. Mr. Axpowitz is under the impression that he and his Camaro of Justice and Righteousness will one day woo Ms. Wizard into the holy bonds of matrimony, or a set of shackles in the basement, whichever is easier. We wish these kids both the best of luck in their future endeavors.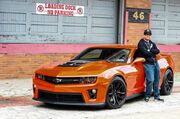 RAW is DOUGIE!
[
]
Dougie AXP was in attendance for the live Raw taping on 12/19/2011 the night after Smark Christmas, TLC 2011. Dougie could be spotted in the crowd holding numerous signs including #shutupcole and Broski Pac.