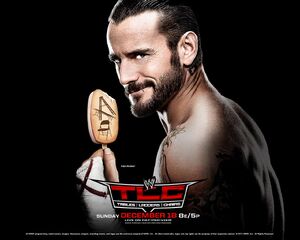 Smark Christmas was a short, albeit glorious, period during the holiday season of 2011 where a "smark darling" (of the fWc and/or the IWC in general) held almost every WWE Championship title. (eds note: I say "almost" because personal opinions of who a smark darling is may vary)
Tables, Ladders and Chairs - December 18, 2011
Edit
The fWc was happy with their current WWE Champion at the time, CM Punk, who had regained the title at Survivor Series in late November and was just beginning what would become a 434 day title run.
The first match of the TLC PPV was between Zack Ryder and Dolph Ziggler. Zack Ryder won the match and earned the US Championship belt. This was a huge moment for the fWc and Zack Ryder. Ryder was the self proclaimed "Internet Champion" and had won the hearts of internet smarks by giving himself a push via his Z! True Long Island Story series on youtube. He was considered a perpetual underdog and had never held a title before.
One of the later matches of the evening was a chair match between Big Show and Mark Henry for the World Heavyweight Championship. The Big Show beat Mark Henry for the title, but after Henry exacted his revenge, Daniel Bryan, the most over-as-fuck man in the history of professional wrestling, took advantage of the fact that Big Show was knocked out and cashed in his MITB briefcase. Daniel Bryan thus became the WWE World Heavyweight Champion and the fWc simultaneously creamed itself for the second time in one evening. The common feeling was that Daniel Bryan was extremely talented and a hard worker, and deserved recognition but was nonetheless routinely buried.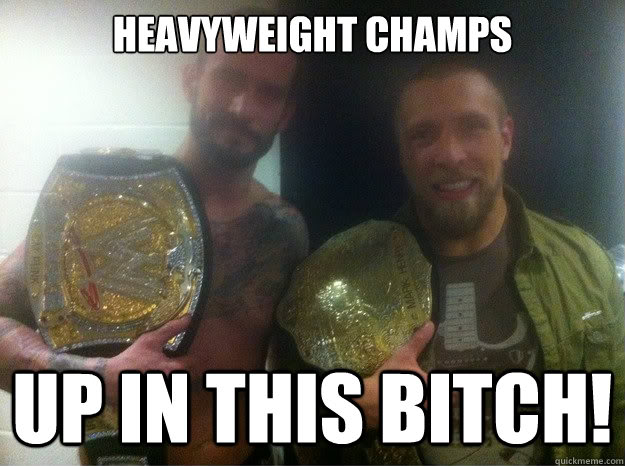 The Fark thread for that evening was so jubilant that it spawned a badge. Click the link to go to the TLC 2011 Fark thread.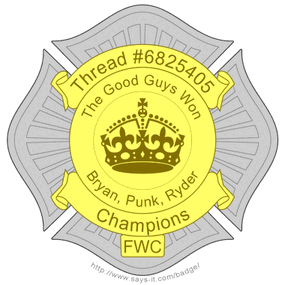 Has Anyone Seen This?
Edit
The following night 12/19/2011, aka RAW is DOUGIE, saw the introduction of a new meme in the thread based on the promo photos taken of all the current WWE champions the night before. 
This picture was posted dozens of times in the thread, and was always preceded by the phrase "has anyone seen this?"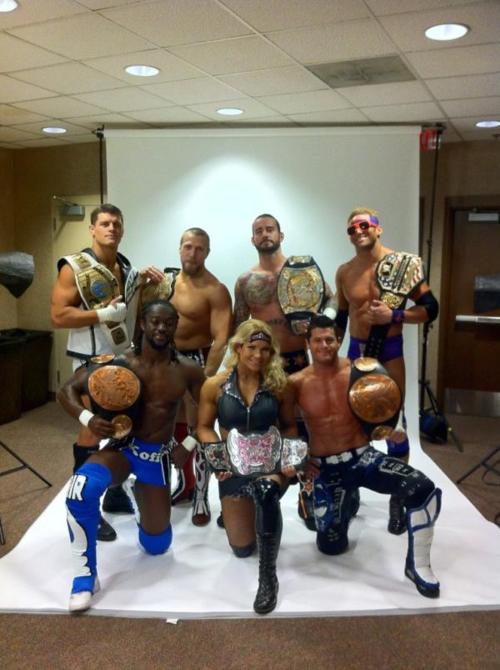 On 1/15/2012 Smark Christmas officially began to unravel, as Air Boom lost their title at a house show, and Zack Ryder lost his title the very next night on Raw. The picture was subsequently altered to reflect the changes.
Wrestlemania XXVIII 4/1/2012 was the nail in the coffin of Smark Christmas, as both Cody Rhodes and Daniel Bryan lost their titles. Beth Phoenix also lost her title the same month.
Eventually Cody got his title back, and Air Boom became Team Black Guy, but it was never the same.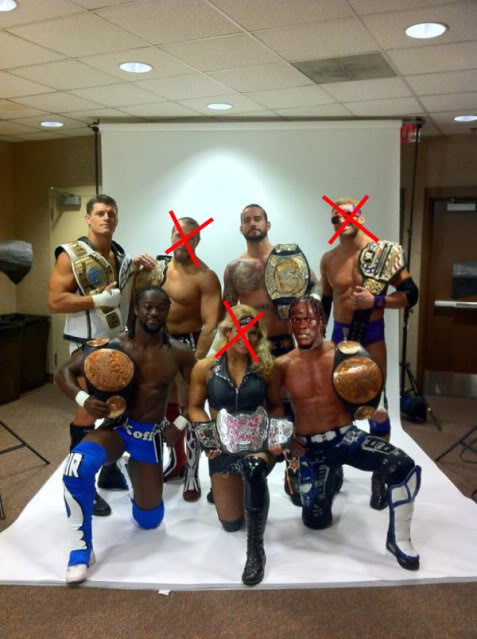 Now, the picture simply shows the future.